Rags-to-riches stories are just one of the many things we love in sports. We can't seem to get enough of these tales and the athletes who are part of them.
The beauty of a real rags-to-riches story is that it doesn't always start from childhood. It can take place during college or even during the pros. Guys who are overlooked, underrated and forgotten fit that category. So without having to wait any longer, let's take a look at some of the best rags-to-riches stories in professional sports.
Michael Oher
1 OF 12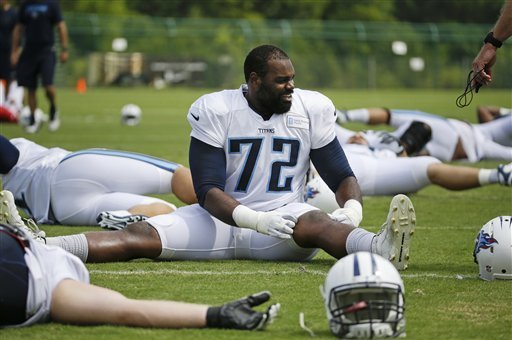 Perhaps the most famous rags-to-riches tale is that of Michael Oher. The Tennessee Titans tackle's life was documented in the 2009 film The Blind Side, which achieved national attention and put the ex-Baltimore Raven on the map.
Oher was adopted by Leigh Anne Tuohy and her family after a troubled childhood. He grew up to play at Ole Miss and eventually became a first-round pick during the 2009 NFL draft. Oher now has a Super Bowl ring, a hefty contract—courtesy of the Titans—and a film under his belt.
His story will now be remembered well after his playing career is over.
LeBron James
2 OF 12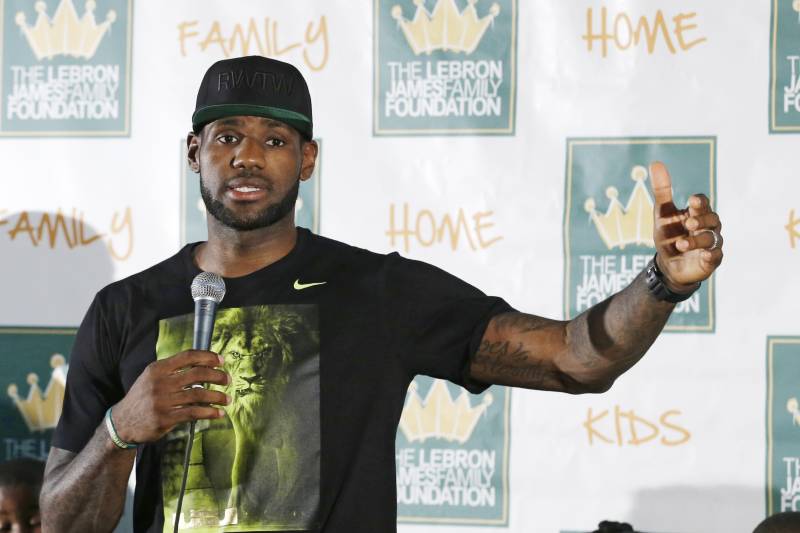 Before LeBron James had two NBA championship rings and four MVP awards and was considered the best basketball player in the world, he came from tough beginnings.
Talking about James' life heading into fourth grade, Eli Saslow of ESPN The Magazine wrote:
By then, James had already spent two-thirds of his life essentially without a home, moving every few months with Gloria from one apartment to the next. She gave birth to him in 1984, when she was 16, and for the first few years they lived with four generations of family in a big house they owned on Hickory Street, a dirt road bordered by oak trees and railroad tracks near downtown Akron.
It wasn't always easy for King James. But as we all know, he persevered through it and helped transcend the modern game. He's one of the greatest players in the history of basketball. and it seems like he's only getting better with time.
Tom Brady
3 OF 12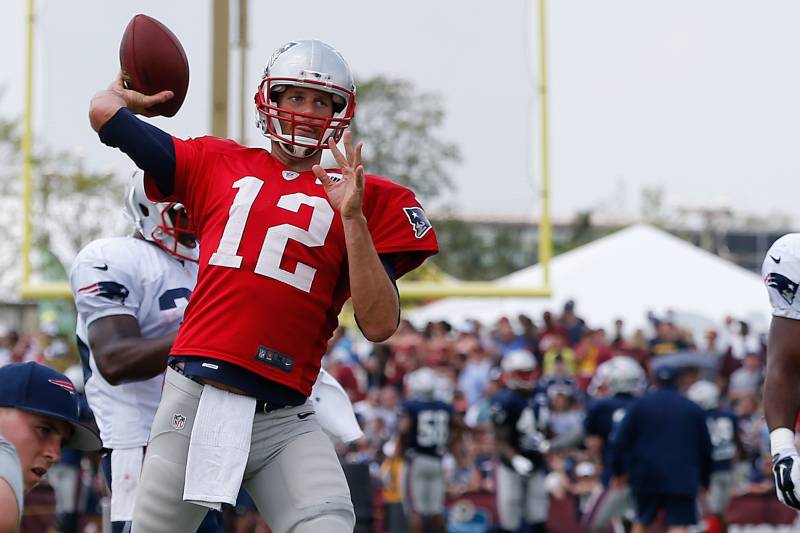 The worst part about Tom Brady dominating the New York Jets on a yearly basis is that they were the team that helped create this monster.
Brady was the loyal backup to quarterback Drew Bledsoe before Jets linebacker Mo Lewis changed everything. One of the most famous hits in the history of the NFL took place in 2001. Afterward, the sixth-round pick of the Patriots went on a tear and in the process became arguably the greatest signal-caller of all time.
Nine trips to the Pro Bowl and numerous Super Bowl rings later, Brady has become the staple of rags-to-riches stories for NFL quarterbacks.
Wes Welker
4 OF 12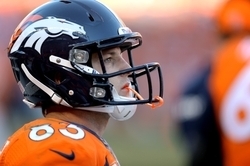 Wes Welker is different than a lot of guys on this list. He has earned his keep on the football field and defeated insurmountable odds in the process.
Welker played his college ball at Texas Tech and thrived in that system.
From 2002 to 2003, the 5'9″ wide receiver caught 183 passes for 2,153 yards and 16 touchdowns. He was the ultimate possession pass-catcher who, despite his stats, somehow went undrafted heading into the National Football League.
The San Diego Chargers took a chance on Welker and signed him as an undrafted free agent. After stints in San Diego and Miami, Welker found his way over to the New England Patriots in 2007. All he did from that point on was become an essential part of the Patriots offense, leading the NFL in receptions in 2007, 2009 and 2011.
Welker has had an illustrious career. When he looks back at what he's accomplished, outside of his own production, he will be able to say he played with Tom Brady and Peyton Manning.
Diego Maradona
5 OF 12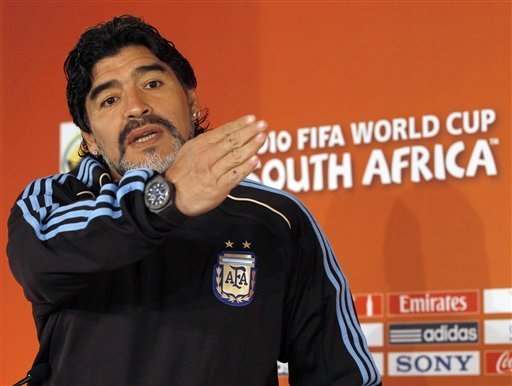 Legendary Argentine soccer player Diego Maradona came from nothing and achieved greatness.
Stewart Coggin of About.com notes, "One of six children in a poor family, he says in his autobiography that his father never allowed him to go without a meal, but that he had to work in a factory from 4 am each day to do so."
Maradona's playing career was revered. He was a star for clubs like Barcelona and Napoli and helped his home country hoist the World Cup trophy back in 1986. Though he's a controversial figure at times, you can't deny what he accomplished on the pitch and the odds he overcame to get there.
Victor Cruz
6 OF 12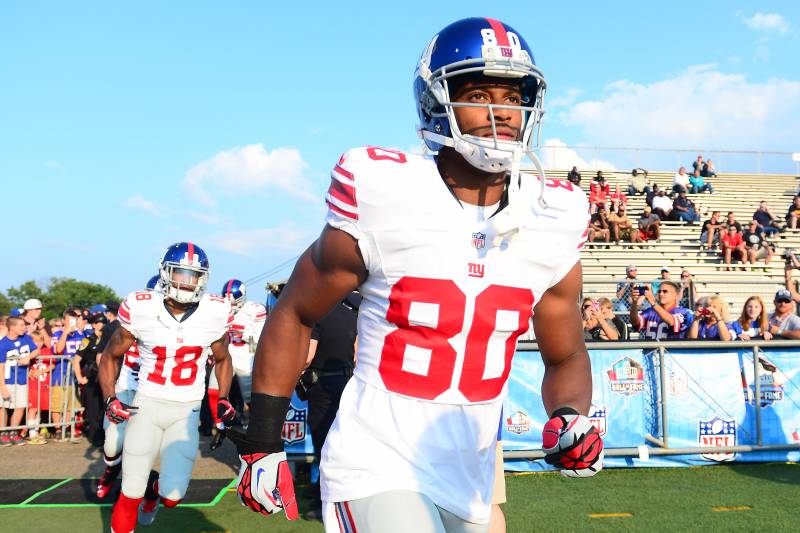 Another wide receiver who went from being undrafted to signing a lofty contract and putting up big numbers is New York Giants pass-catcher Victor Cruz.
Cruz was a product of the University of Massachusetts, but his collegiate career wasn't all fun and games. Two was the number of times he was sent home for poor grades, per Bruce Arthur of the National Post. What appeared to be a lost cause at the time turned out to be anything but that.
The receiver got everything together and went on to have a quality career under the UMass masthead. Although he was undrafted, the Giants went after him when the 2010 draft closed its doors. He stuck with the club and became a huge part of Big Blue's offensive attack.
Cruz's rags-to-riches tale has been enthralling. He not only has a Super Bowl ring on his finger, but the former undrafted wide receiver signed a six-year deal with the Giants worth $46 million.
For the 27-year-old pass-catcher, life is good.
Yasiel Puig
7 OF 12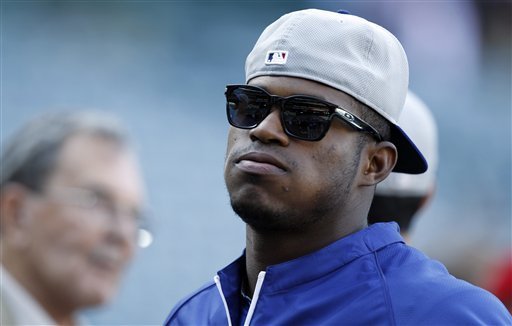 The best screenwriters Hollywood has to offer couldn't have penned a crazier tale than the one Los Angeles Dodgers outfielder Yasiel Puig lived through on his way to the major leagues.
The wild story was documented by Jesse Katz of Los Angeles Magazine. In it, Katz wrote about Puig's tumultuous journey from Cuba to the United States of America. It's a volatile tale of corruption, chaos and confusion.
In the end, Puig signed with the Dodgers and became a household name. He is a guy who truly lived the ultimate, chaotic rags-to-riches story.
Jayson Bromley
8 OF 12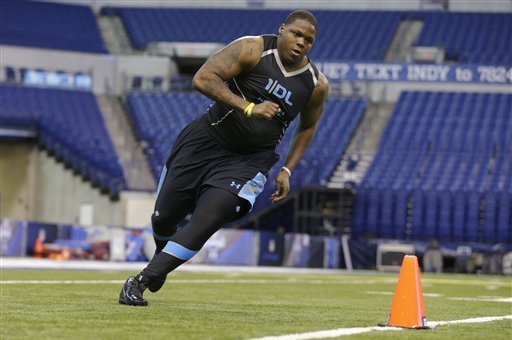 Jayson Bromley's journey to the NFL was a unique one. Coming out of high school, he wasn't a decorated player by any means.
As Ebenezer Samuel of the New York Daily News described, "Bromley ascended to Syracuse team captain as a senior, after arriving as a complete unknown. Coming out of Flushing he had no scholarship offers until he earned MVP honors at a New York area all-star game."

The Giants selected the defensive tackle in the third round of the 2014 draft, when analysts like NFL.com's Nolan Nawrocki had him pegged to fall somewhere between Rounds 4 and 5. Bromley, who grew up a Giants fan, completes his story of barely being recruited to being a third-round pick on his hometown team.
Jeremy Lin
9 OF 12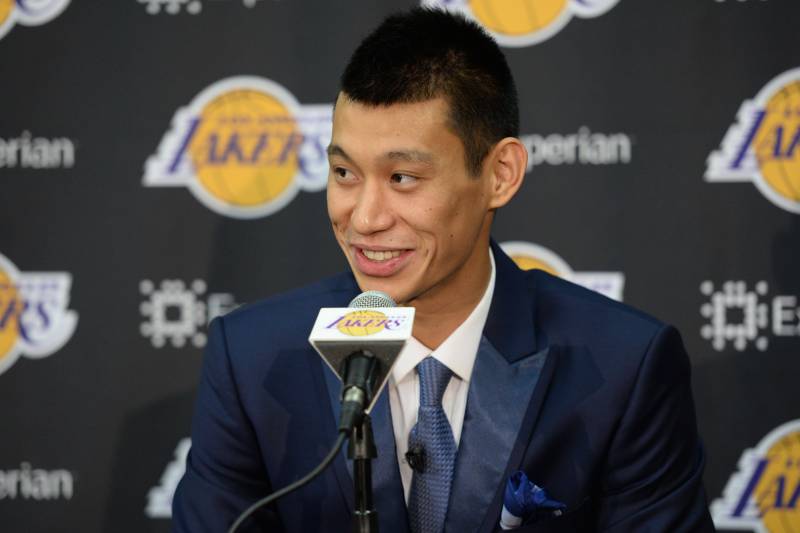 NBA fans will always remember Linsanity—the time when an unknown point guard named Jeremy Lin took the New York Knicks and the entire country along with him for one heck of a ride in 2012.
Lin was the biggest story in the NBA for an extended period of time. The usual talk about LeBron James and other superstars was put on the back burner as Lin tore through Madison Square Garden. When it was all over, Lin left New York during free agency and wound up with the Houston Rockets.
He signed a three-year, $25 million deal in 2012 but could never capture that magic in a different city. This past offseason Lin was dealt to the Los Angeles Lakers. Fans of the franchise are hoping there will be a second showing of Linsanity in the City of Angels.
Josh Hamilton
10 OF 12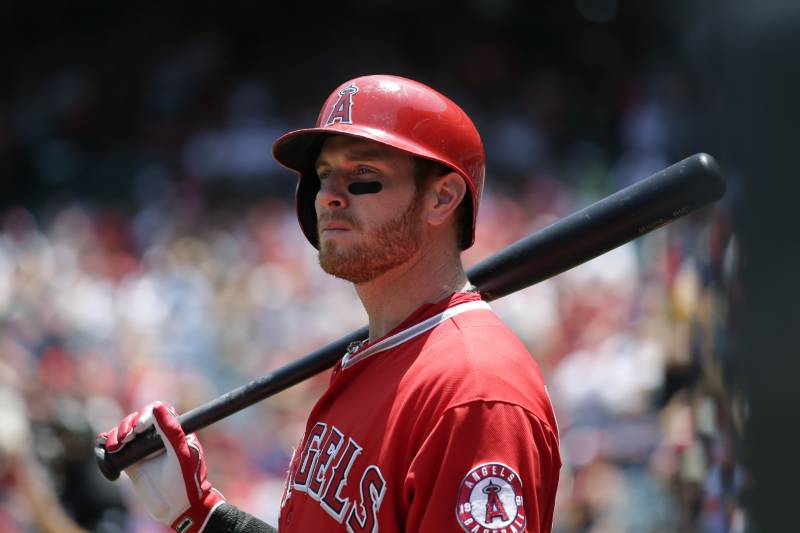 Los Angeles Angels outfielder Josh Hamilton has one of the most astounding stories in all of sports.
Hamilton was once considered to be one of the top young players in the country when he was working his way through the Tampa Bay Rays farm system—he was the No. 1 overall pick in the 1999 MLB draft.
It all went downhill for the Angels slugger shortly after that. Hamilton got mixed up with drugs and alcohol, and his baseball career, along with his personal life, started to deteriorate. Mike DiGiovanna of the Los Angeles Times wrote about his struggle and journey from hell to sobriety.
He would eventually turn his career around with the Texas Rangers before signing a colossal deal—worth $125 million—to play for the Angels in 2012. It's been a tough road for Hamilton that hasn't let up; hopefully, he can do everything in his power to stay on the straight and narrow.
Tony Romo
11 OF 12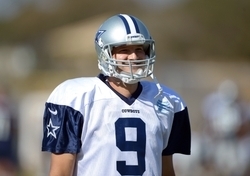 Any guy who can go undrafted and wind up as the franchise quarterback for the Dallas Cowboys belongs on this list. For all of the abuse that gets slung Tony Romo's way, the guy is still a talented quarterback.
Romo is not without his fair share of flaws. But being the leader of the Cowboys—one of the most storied franchises in the NFL—is no easy task. They are one of those media magnet teams in sports that always demand a ton of attention.
Being a rags-to-riches story will always be one of the most endearing qualities of Romo as a football player.
Caron Butler
12 OF 12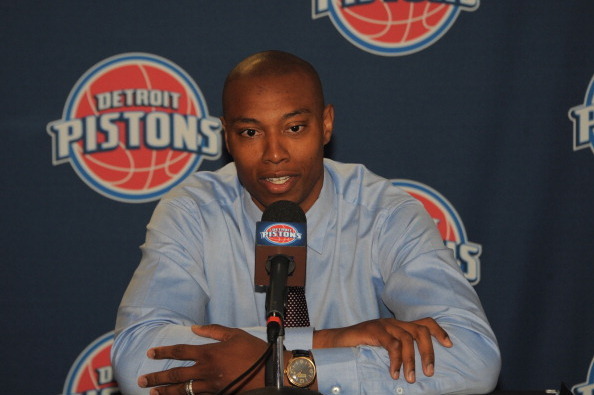 There may not be a bigger rags-to-riches story in all of sports than that of Caron Butler. His voyage to the NBA was riddled with problems.
Sekou Smith of NBA.com explained:
A drug dealer at the age of 11, Butler had been arrested 15 times before his 15th birthday. He didn't discover his love for the game until he was forced to embrace it while serving time in a detention center. He turned his life around, of course, becoming a the Big East Player of the Year at Connecticut, a lottery pick in the 2002 Draft, a two-time All-Star and NBA champion with the Dallas Mavericks in 2011.
His turnaround is remarkable. What Butler has done over the course of his 12 years in the league is a testament to his work ethic and willingness to better himself.
You have to appreciate what he's done as a player and, more importantly, as a person.